Last Sunday, the popular jewelry brand Shane Co. hosted a blogger brunch at Royal Palms Resort, and I had the opportunity to attend along with a lot of other local bloggers!
I must admit that I was definitely fangirling on the inside, as I saw a lot of other Phoenix bloggers that I admire, love, and know through social media. I didn't say hi to them because I didn't want to seem creepy (haha). For example, Monica Sutter, was there–I love her so much! At the event, she was sitting two seats to my left.
It was also great to see a lot of old friends, like Alex from Ave Styles, and Lola from What Lola Likes. Both of them are amazing! Alex is a famous pinner and Lola is a lifestyle blogger, I'm sure you've seen her on TV. She is on the Bellas show on E!. I know both of them thanks to Bloguettes.
At the brunch, you could bring a plus one, so I brought my bestie, Neydia from Truly-Ney. She is also a fashion and lifestyle blogger, and one of my closest friends in town. I was so glad she came as my date. We always have so much fun together, and our outfits were matching perfectly.
Now, let's talk about the food. Everything was delicious! The first entree was a plate of different fruits and to drink, there was coffee, orange juice, and mimosas. I had one mimosa, but I really needed my coffee. I drank like 2 cups (haha). For the main course, there were 3 options: lemon pancakes, scrambled eggs, and Benedict eggs with avocado.  Because I'm a fatty, I went for the lemon pancakes. It was freaking delicious.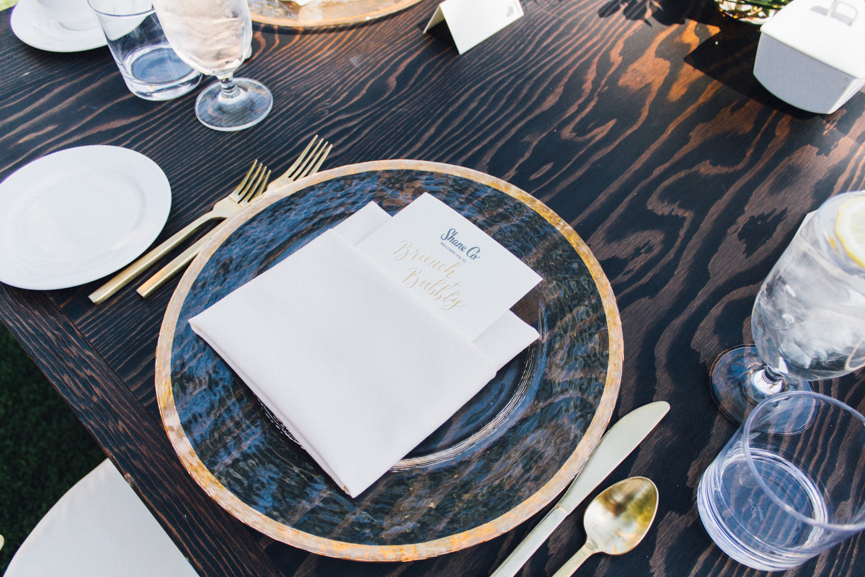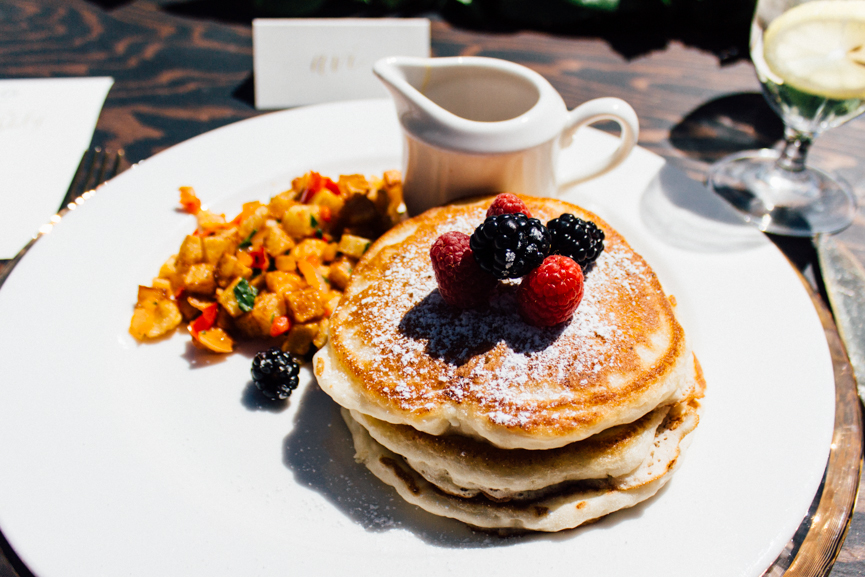 During the brunch, Shane. Co set up a little jewelry stand where you can grab whatever ring, earrings, or bracelets you like and wear them during the event. The sad part was that we had to return them by the end of the event.! I'm not a huge jewelry fan, but I do love rings. So, I went after a rose gold ring. It was so big, but at the same time, minimal. Perfect for me, because I wasn't wearing any jewelry at all that day. So, the ring helped to balance out my outfit.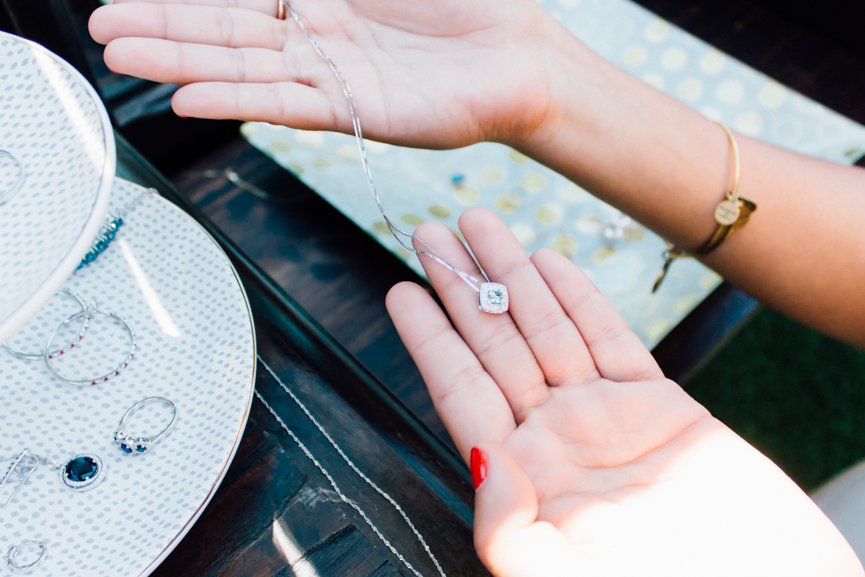 Speaking of my outfit, let's talk about what I choose to wear. I knew I needed to wear something floral, so I chose my favorite piece right now in my wardrobe. This floral jumper from Old Navy is my absolute favorite in the world. Lately, long jumpers have been a favorite of mine. With the right length and heels, you can look so tall and slim. I always get compliments when I wear long jumpers–it helps my silhouette and hides my wide hips and accentuates my small waist.  I'm so glad I chose this outfit, because EVERYONE was wearing florals or some kind of print. #fashionbloggers!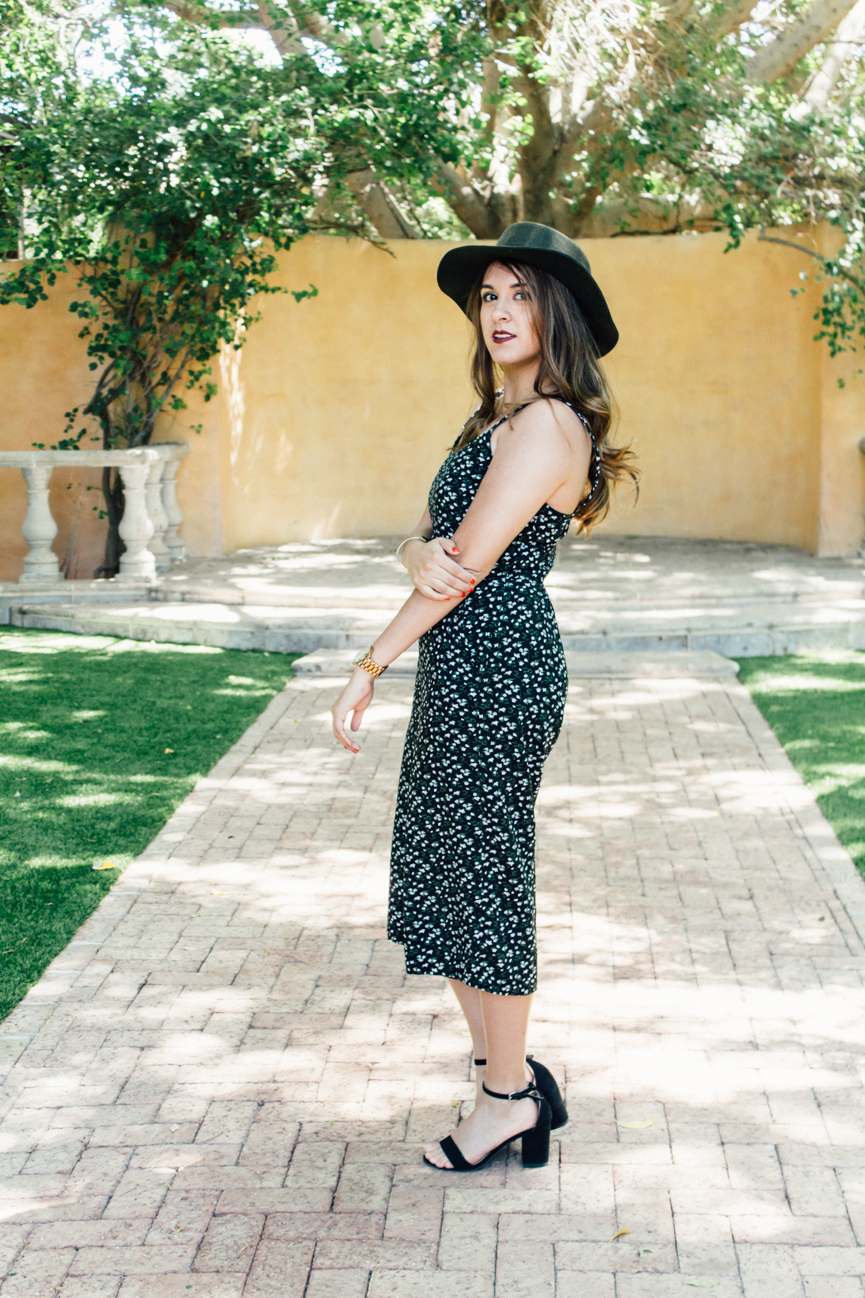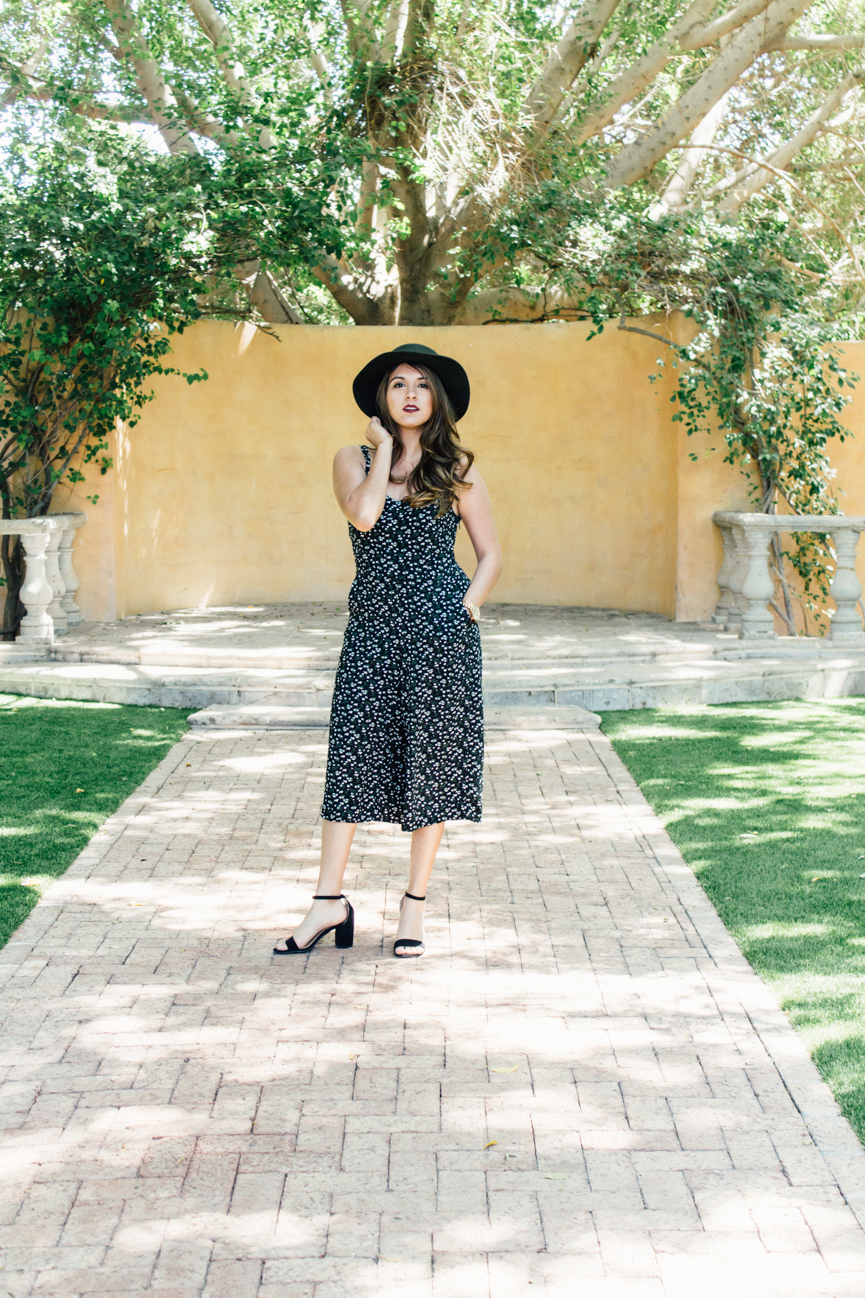 Thank you so much to Shane Co. for hosting this gathering, and for the gift bag! I had such a great time.  
Hope you enjoyed this recap, I'll see you in my next post!