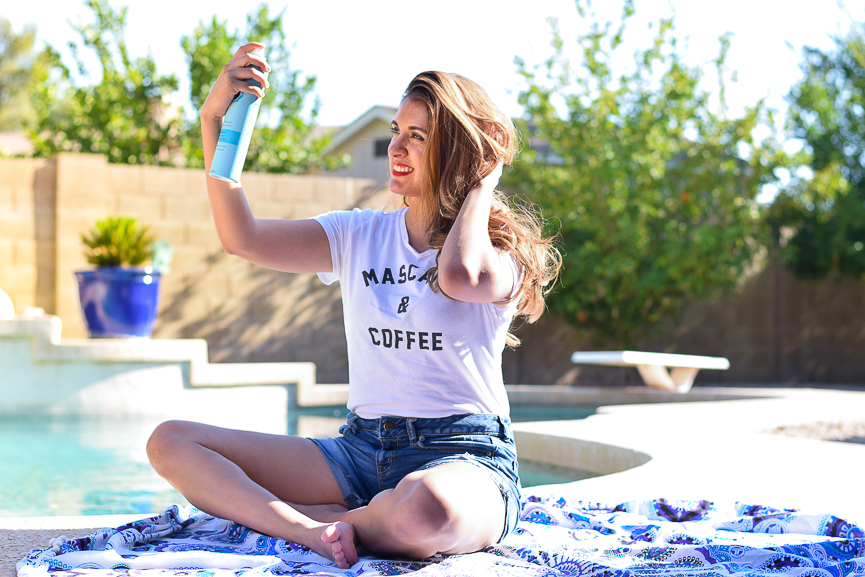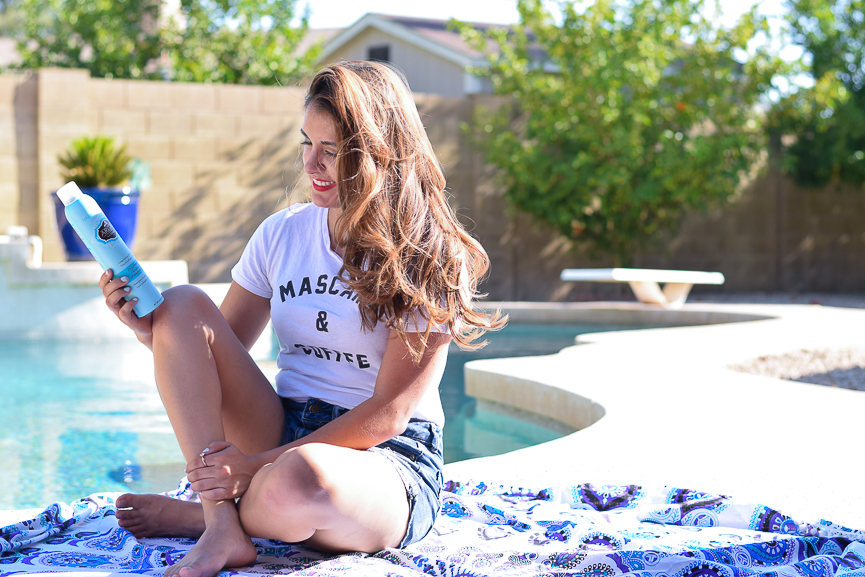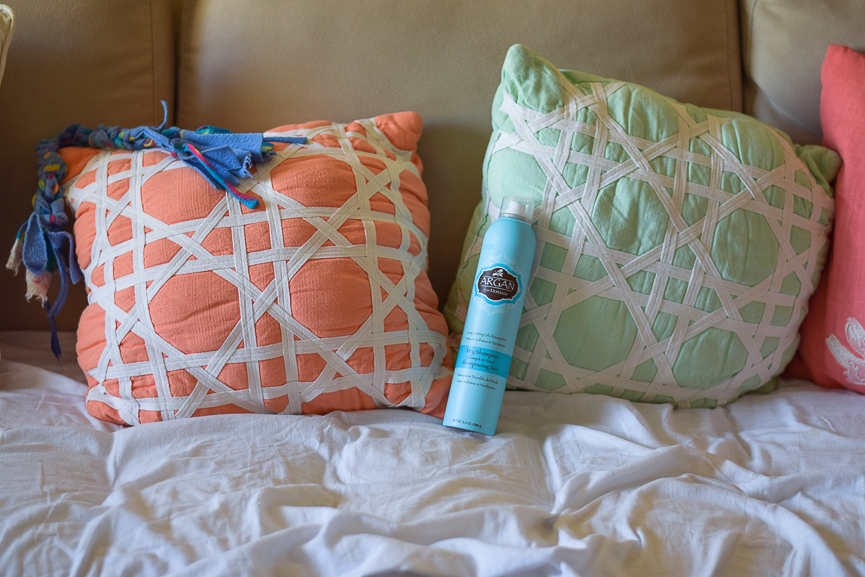 I didn't know anything about dry shampoo until I moved to Phoenix. You're not going to hear any of my Mexican friends talk about this product. We were raised to wash our hair every day, so we really don't need it. Then when I moved here, I started to hear stories about girls that only wash their hair like 1 or 2 times during the week because it's supposedly better for your hair! Like seriously?! How do they manage to survive? Like I can't!!! And then they told me that the reason they survived so many days without washing their hair was dry shampoo.
At first, I was against it because my hair is SUPER OILY. Then I was told that one of the reasons it's so oily is because I showered every day, which caused my hair to create excess oil. However, I found that I could use dry shampoo to manage my oil problem. Crazy, right?
Well, it was true. My first dry shampoo was Bastite. It was good, but I decided to try out a different kind. So then I went for Hask Argan from Morocco Dry Shampoo. It helps with managing my excessive oil by adsorbing it! Plus, it's smells so good. Like citrus!
Now the real question is how to use it. Here are the steps I follow:
Shake well before and in-between use.
Section off hair, hold can 6-10 inches away and spray onto roots.
Wait 30 seconds and brush through or massage with fingertips. Then, style as you want!
You'll be out the door with refreshed hair that looks like you just washed it in no time!
Are you a dry shampoo fan? Do you have a favorite brand? Let me know in the comments below!
This post is sponsored by Hash and powered by Brand Backer, but all of my opinions are honest.