Hello everyone! I have another #AlwaysAviDesign post for you today. I'm so thankful for everyone's support on my new journey as a freelancer. Now, let me show you the branding I did for my friend Lauren.
Lauren was one of my very first clients. There's no words to describe how thankful I am for her. She has been so supportive of me. So, when she asked me to help her with the branding for her new blog, I was honored to do it!
Her vision was clean, minimal, and feminine branding. She made a board on Pinterest of her ideas, and it truly helped me to understand what she wanted. First of all, Lauren is a writer, more than a fashion blogger. So, my main goal of her branding was to showcase her writing skills.
Client: Lauren Abraham from Love, Lauren Michelle
Project: logo design, logo variation, branding guideline, icon and color scheme
Design Style:  feminine, minimal 
Blog Description: Love, Lauren Michelle is a lifestyle blog created by Lauren Abraham. Lauren loves beauty, fashion, lifestyle, and anything in which she can channel her creativity. Through her blog, she hopes to pursue her passions and most importantly, inspire others through her writing.
Lauren's Testimonial: 
"Avi is absolutely amazing, and it was a joy working with her! She really helped me to determine the direction I wanted to go with my blog and brought my vision to life! She listened to my ideas and designed the perfect branding guidelines for my blog. Thanks to Avi, I've been able to start working on my blog and reaching my goals! I would definitely work with Avi again and recommend her to a friend."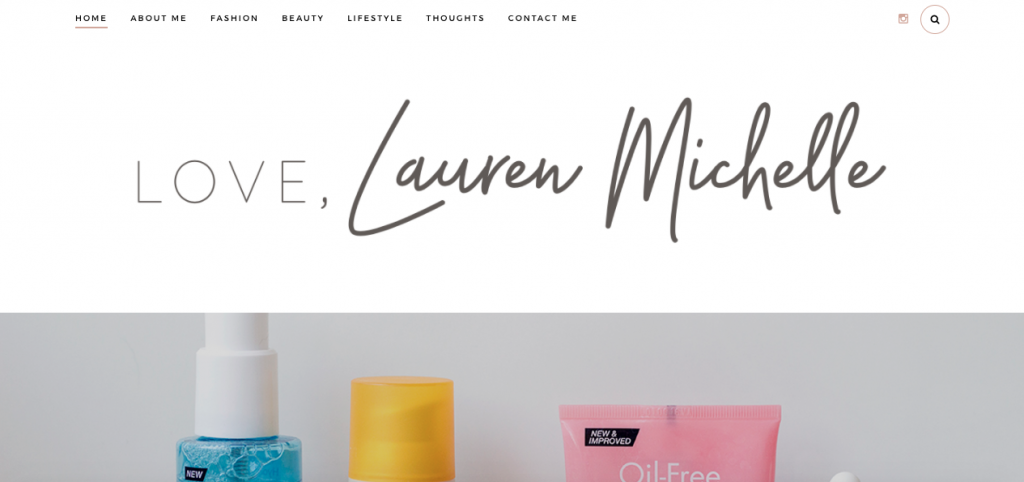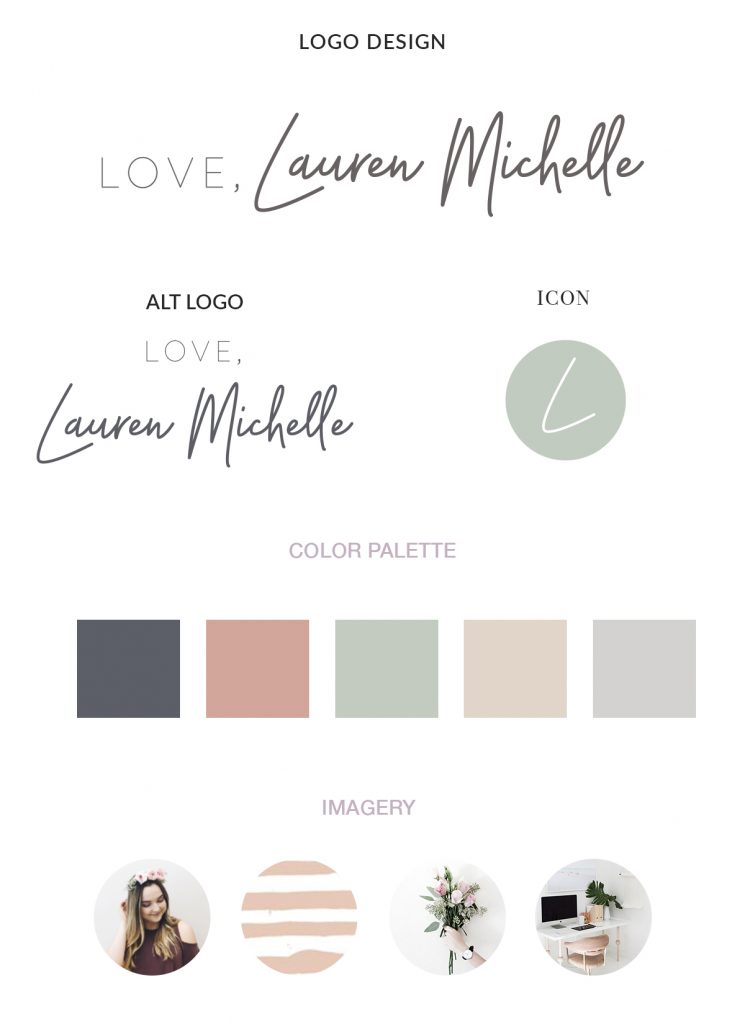 Special thanks to Lauren for letting me work on her branding!
If you also want to start your blog and need a logo and branding, shoot me an email at hello@alwaysavi.com. Can't wait to work together and bring your vision to life!