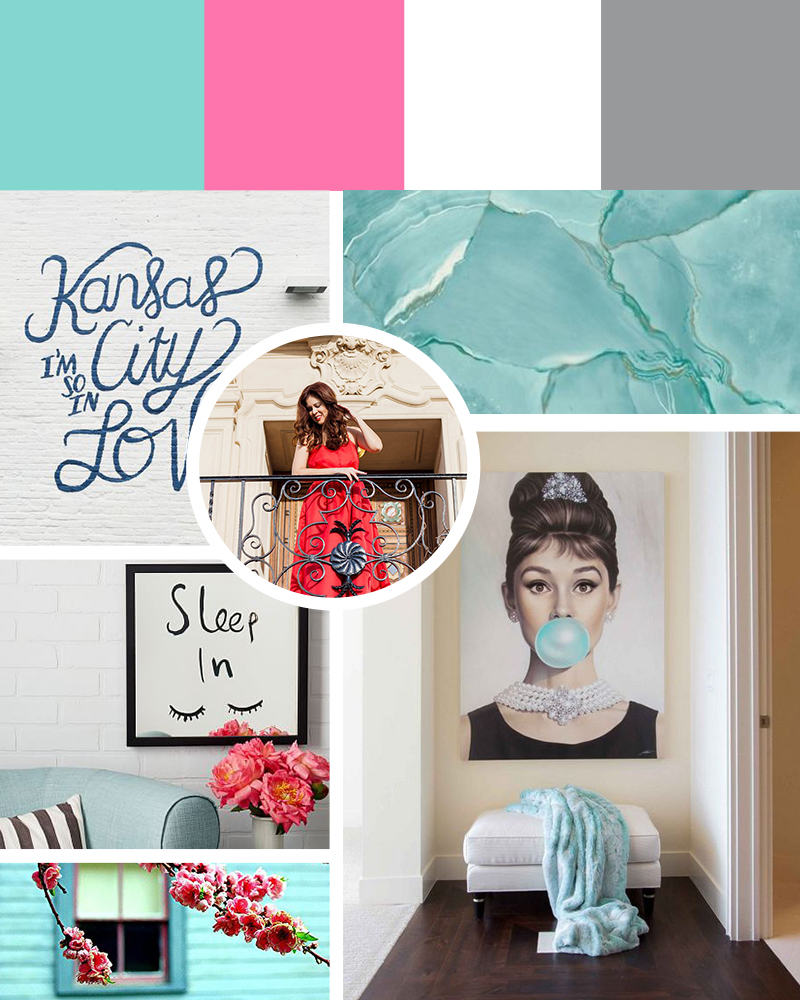 ---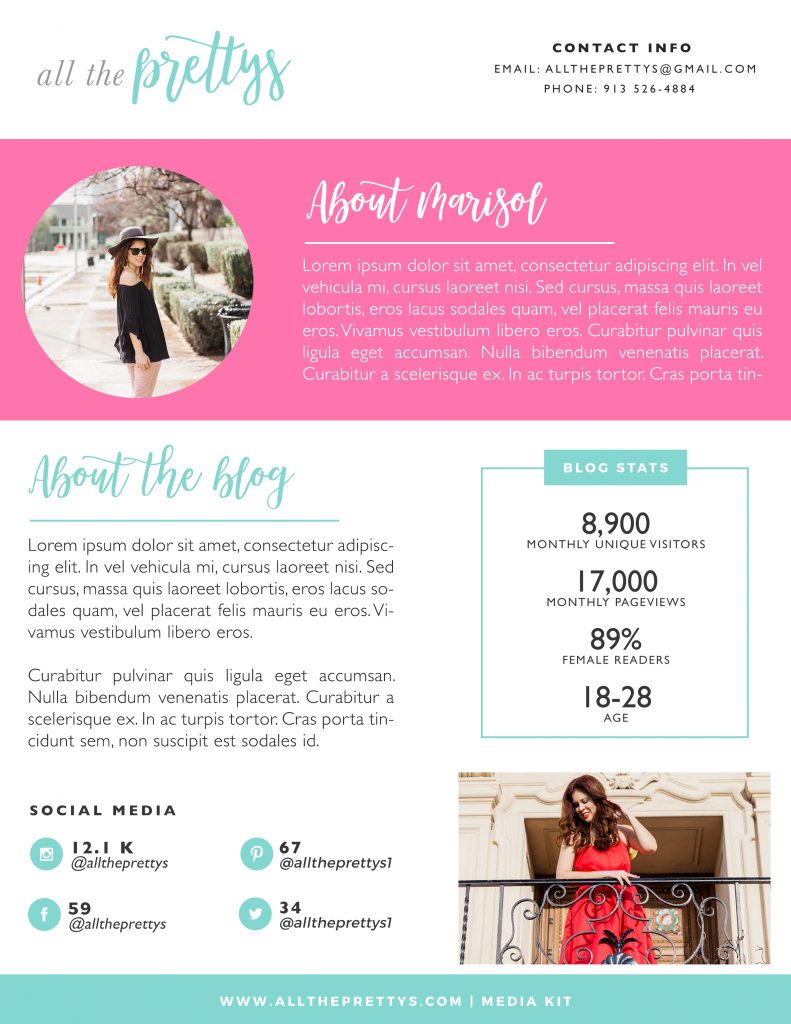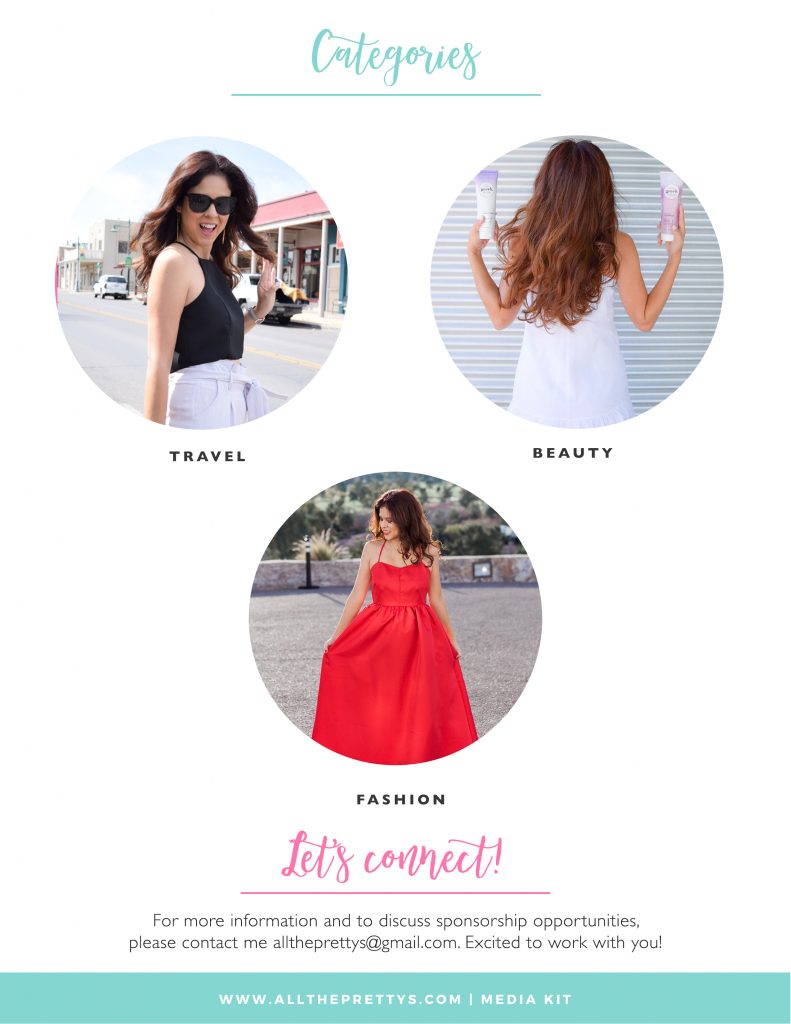 All the Prettys | Branding | Media Kit | Blog Post Signature |Rate Sheet
Hello guys! I'm so excited to start sharing my design work here on the blog. Little by little, I'll be giving you an inside peek into what I'm working on. I'm so excited to show you the branding I did for All the Prettys!
All the Prettys is a lifestyle blog created by Marisol Avila. She lives in Phoenix Arizona, but is originally from Kansas City. Marisol loves color, dancing, and life. Marisol has a beautiful personality. She always has a smile on her face and is super feminine. So, I really want to showcase her colorful and feminine personality in her logo.
When Marisol approached me to do her branding, she didn't have ANYTHING. No logo, no colors, no media kit. Nothing. As a blogger, it's so important to have an identity! You need to determine your colors, your typography, your style of photography and even create a media kit to use to reach out to sponsors.
I really loved helping Marisol figure out her brand. Her lifestyle blog is colorful and so are her outfits, which commonly include the color pink. Her signature is her red hair, and she has beautiful green/blue eyes. I really wanted to incorporate some signature accents into her branding. Instead of doing a fierce red, I went for pink and a Tiffany blue color to match her eyes.
"Working with Avi was so much fun and very easy. She was really able to help me focus my blog branding into a more cohesive vision. She listened and turned my ideas into a pretty picture from which I could only imagine. She designed a personal mood board and I chose colors that best fit my aesthetic so in the end I love my final products. I would definitely work with Avi again!"-Marisol
Marisol really gave me a lot of freedom when it came to doing her branding. I'm so happy with the final results! If you would like help with your branding, you can visit my Services Page or email me at hello@alwaysavi.com. I can't wait to work with you!