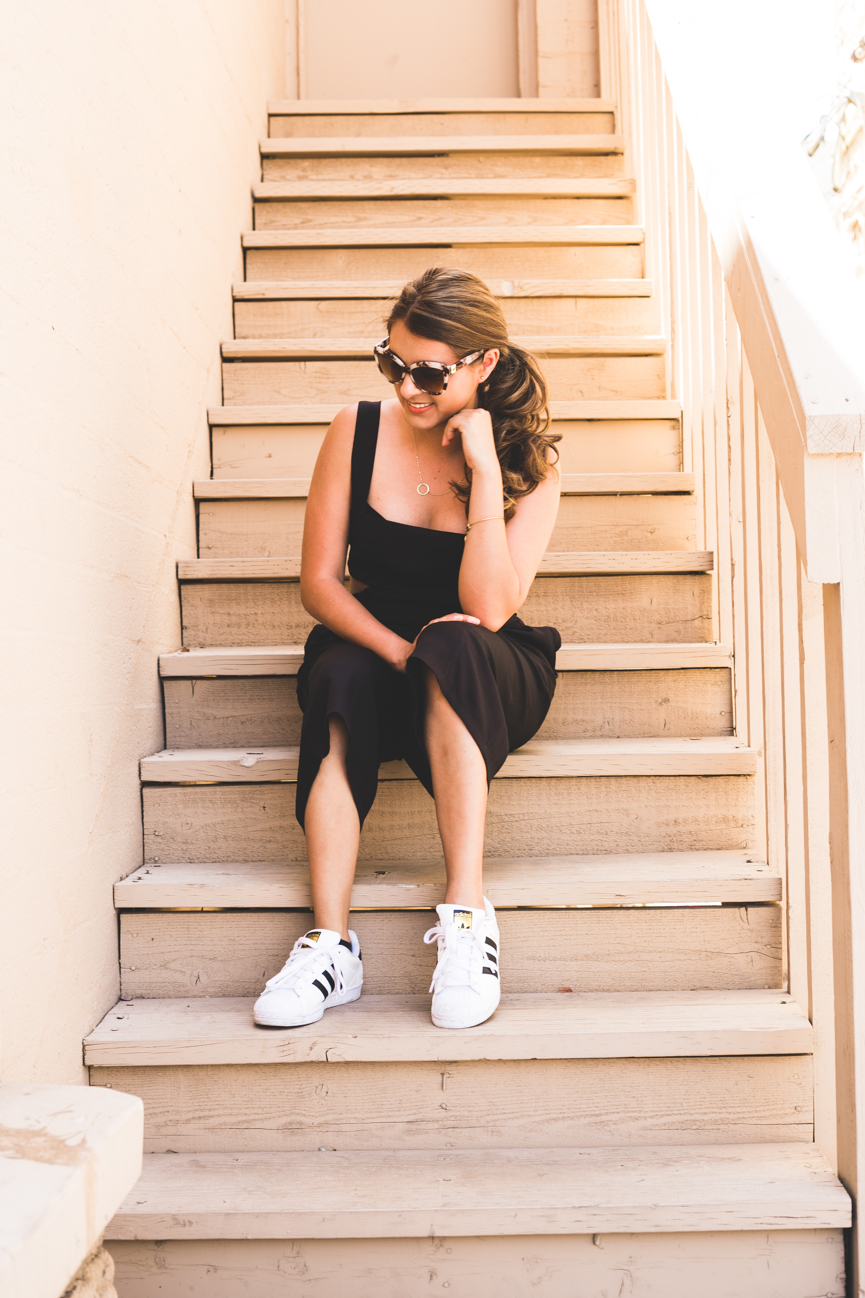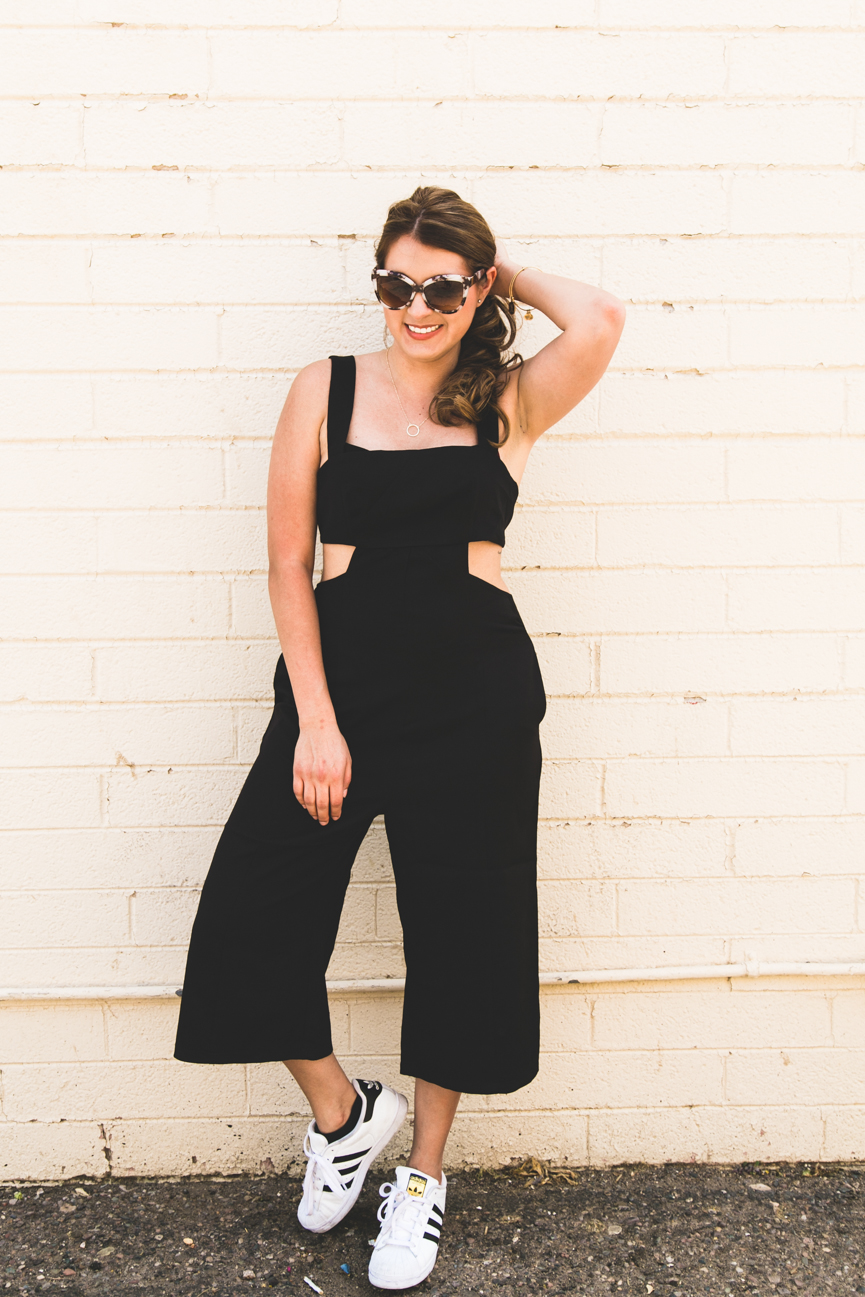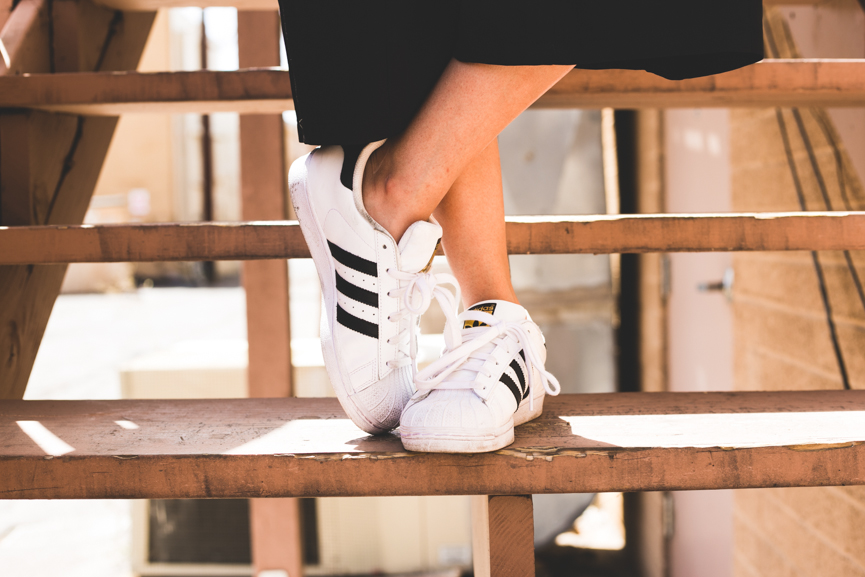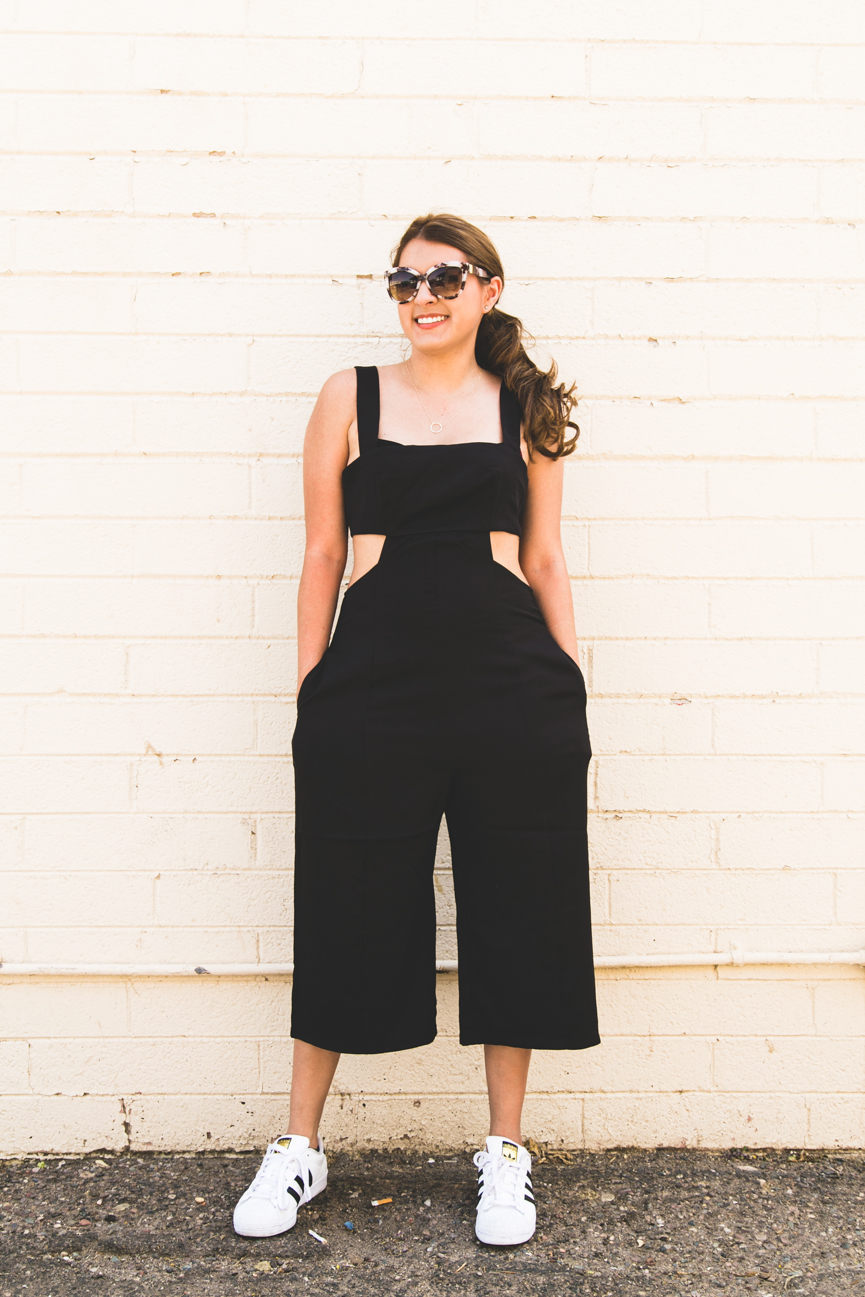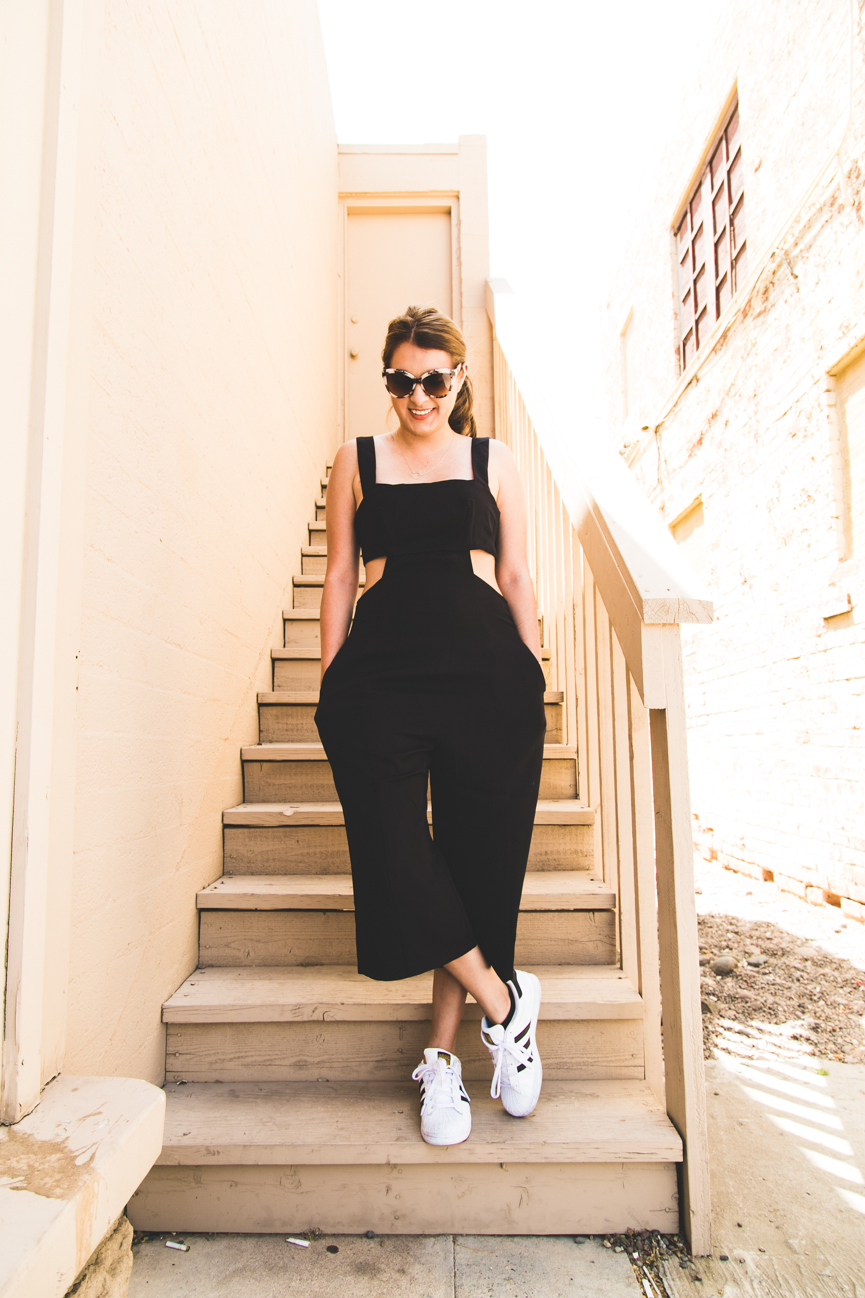 Hello my petites! The weather here in Phoenix has been amazing lately. It's so windy and everyone is enjoying the cooler weather before the heat comes and kills everyone. For this reason, finding ways to dress up in Arizona is always a challenge, because you only have two seasons: summer or winter. I try my best to stay chic and embrace any of two seasons. When I saw this jumpsuit from Tobi, I knew it would be perfect for the Arizona heat.
The cut-outs in this jumpsuit are not too scandalous, which I really like. I'm also very happy it shows my tattoo!
I was so comfy throughout the day wearing this jumpsuit. I combined it with my favorite sneakers, creating the perfect sporty chic outfit! To be honest, this look is inspired by Victoria Beckham. Lately she's been wearing white sneakers with wide leg pants, so I grabbed my Adidas, paired them with some big sunnies and I was feeling like Victoria Beckham the entire day.
Normally, I try to have a resting face bitch while shooting outfit photos, but this time I couldn't. I love smiling! So, this is a 80% Victoria Beckham look. Maybe next time I will manage to do one! If you want to feel like Miss Beckham, you can get this jumpsuit from Tobi for only $31 (Yes, it's on sale for half the price).
Something important to know about this jumpsuit is that it runs a little big. It might just be because I've been working out and finally I'm a small size and not weird in between of small or medium. If you're looking to buy this jumpsuit, you should get it a size smaller. Just a tip!
I hope you like it the outfit!
I'm wearing-  Jumpsuit: Tobi | Sneakers: Adidas | Sunglasses: Charlie Charming